Civil Litigation
Founded as a firm of attorneys dedicated to the practice of civil law, Ward Law provides our clients with the expertise and skill necessary to go to trial and win. Our attorneys have earned their clients' continued trust through a combination of thorough preparation and professional representation. It is not unusual for our attorneys to be asked to assist other legal counsel with the development and trial of significant client matters. As such, we have provided lead trial counsel services in states such as California, Louisiana, Mississippi, Alabama, Georgia, and Florida. We are committed to the highest level of legal representation, so that when our clients call, we are ready.
Areas of litigation practice include.
Commercial Litigation
Business and Contract Litigation
Personal Injury Defense
Construction Litigation
Deceptive Trade Practices
Professional Liability
Labor and Employment
Trademark Infringement and Misappropriation of Trade Secrets
Employment Law
Ward Law attorneys have the knowledge and experience to assist our clients with the challenges that face employers in today's highly regulated employment marketplace. We have the skills necessary to defend our client's employment practices in court, and can provide legal counsel to assist our clients with developing and maintaining workplace environments that are legally compliant and productive. We regularly assist with matters such as employment agreements, EEOC and Civil Rights Division investigations, Texas Workforce Commission claims, sexual harassment matters, employee screening, privacy and confidentiality issues, benefits, employee discipline, and general employment practices and policy issues.
Professional Liability
The professional liability practice at Ward Law focuses on the defense of claims against engineers and architects. We also offer our professional clients legal counsel on matters concerning contract interpretation, insurance coverage, board complaints and investigations, as well as compliance with state regulatory acts covering the practice of engineering. Ward Law has particular expertise in representing forensic engineers and engineering experts. Over the past 17 years, our attorneys have been actively engaged in defending forensic engineers against lawsuits resulting from property insurance disputes and cause and origin investigations. Our experience in this arena includes a myriad of issues including foundation claims, sink-hole claims, mold claims, and catastrophe claims. We pride ourselves on staying at the forefront of this legal landscape.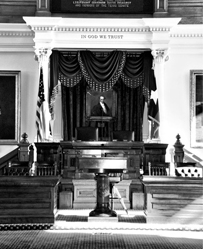 Resources
The Ward Law Firm
Parkwood One
10077 Grogan's Mill Road, Suite 540
The Woodlands, Texas 77380
telephone: 281.362.7728
facsimile: 281.362.7743