Jared Grisham
Jared Grisham was admitted to the State Bar of Texas in 2019 and is licensed to practice in all district courts of Texas. He earned his Bachelor of Science in 2007 from Texas A&M University in College Station. In 2019, Jared earned his juris doctorate graduating Cum Laude from South Texas College of Law Houston. During his tenure at South Texas College of Law, Jared received awards for excellence in courses such as Constitutional Law, Texas Criminal Procedure, Texas Oil, Land, Gas & Mineral Title Examination, Forensic Evidence, and Texas Bar Prep. For two years Jared served as one of the Constitutional Law Langdell Scholars wherein he regularly tutored sections of students in Constitutional Law. In the fall 2018, Jared represented South Texas on the Alternative Dispute Resolution competition team.
Before becoming an attorney, Jared clerked with various firms specializing in criminal defense, civil litigation, and family law. Jared also earned meaningful trial experience when he interned with the Galveston County District Attorney's Office and the Harris County District Attorney's Office.
Jared is from Houston, Texas, and he attended high school in Harlingen, Texas at the Marine Military Academy. Jared resides in The Woodlands and is a member of State Bar of Texas and The Woodlands Bar Association.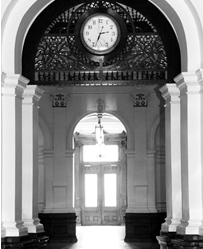 Resources
The Ward Law Firm
Parkwood One
10077 Grogan's Mill Road, Suite 540
The Woodlands, Texas 77380
telephone: 281.362.7728
facsimile: 281.362.7743