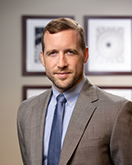 Camden Chancellor
Camden Chancellor was admitted to the State Bar of Texas in 2012. He is admitted to practice before the U.S. District Court - Western, Northern, and Eastern Districts of Texas. Mr. Chancellor has worked in Federal Multi-District Litigation in several U.S. states, and in internal audits of major publicly traded corporations conducted through agreement with U.S. agencies. Mr. Chancellor attended the University of Texas at Austin on a full scholarship where he earned a B.A. in Government in 2009. Mr. Chancellor attended Boston University for the completion of his J.D., with international certification, in 2012 and his M.A. in International Relations in 2012. In 2013, Mr. Chancellor returned to the University of Texas for post-doctorate studies in energy & resource law. In 2020, Mr. Chancellor earned his Prince2 Project Management certification after auditing for several Fortune companies. He also has formal training in networks, programming language, and electronic privacy and electronic discovery.
Mr. Chancellor has experience operating his independent practice as well as working for national firms. His major trial and bench litigation experiences include prosecuting and defending institutional lawsuits in proprietary information and corporate governance, wrongful death and catastrophic accidents, industrial accident and premises liability, construction defect, and commercial breach of contract.
Mr. Chancellor also possesses a firm understanding of transactional and administrative operations in the profit and non-profit (charitable or governmental) sectors. Mr. Chancellor's board services include oil & gas development, mid-stream and major construction, economic incentive, real property development, and shareholder relations. He has practiced in greater than twenty (20) Texas counties, including the Courts of Appeals in Texas, binding arbitration, class actions, and for the Texas Department of Insurance – Division of Workers' Compensation.
While attending law school, Mr. Chancellor was a founding member of Boston University's first International Moot Arbitration team competing in London. Mr. Chancellor also attended law school in the United Kingdom for the areas of parliamentary law and European Union regulation. In 2016 Mr. Chancellor served as the President of the Ector County Young Lawyers Association and hosted the formal judicial dinner for all judges of West Texas.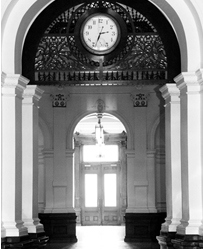 Resources
The Ward Law Firm
Parkwood One
10077 Grogan's Mill Road, Suite 540
The Woodlands, Texas 77380
telephone: 281.362.7728
facsimile: 281.362.7743